How xylose isomerase will make your life so much better
Here is the best part: Xylose isomerase is an enzyme that converts excess fructose into glucose, as illustrated in the figure below. Glucose can then be absorbed along the entire small intestine with the aid of a specific protein called SGLT-1.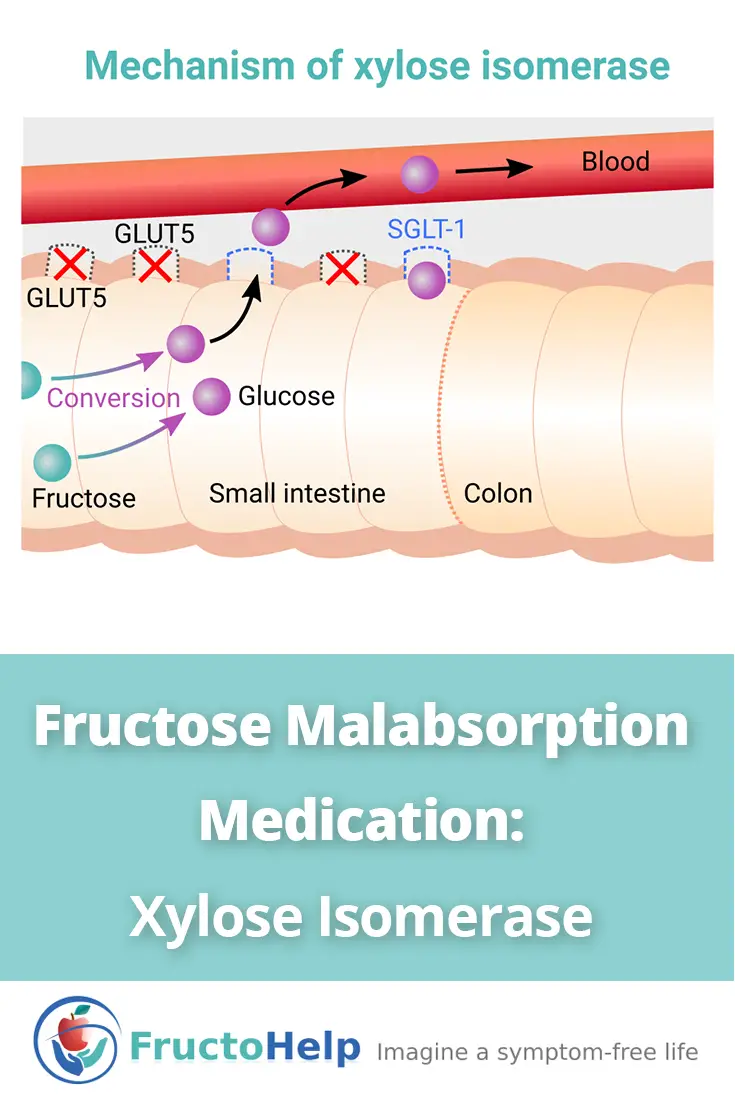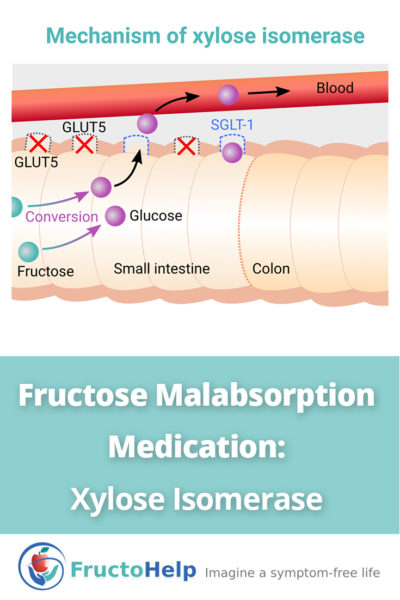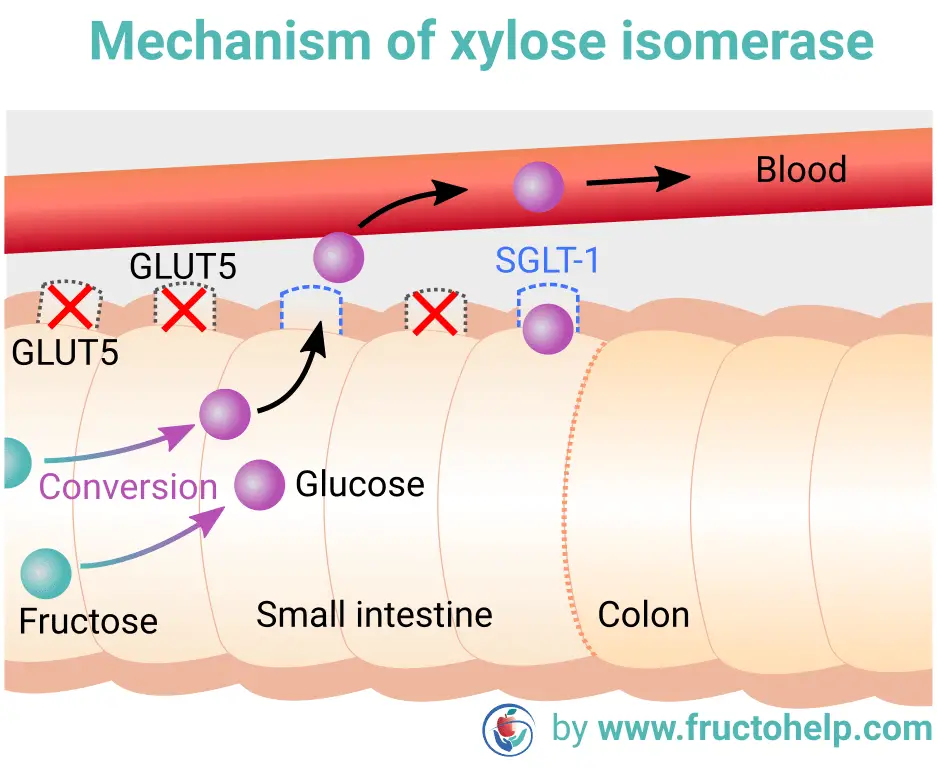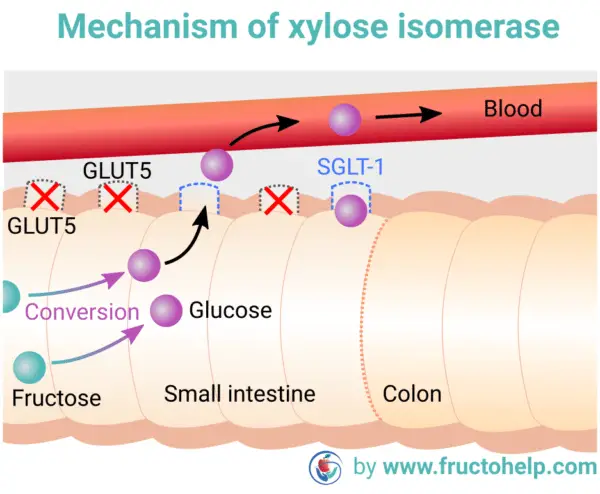 This means that dietary supplements of xylose isomerase improve the symptoms of fructose malabsorption significantly – with no side-effects.[1]
I take that medicine before eating high-fructose meals that would usually lead to nasty consequences, and I am absolutely thrilled by their effect. And with effect, I mean "no more symptoms"!
Please note, that diabetics and people suffering from hereditary fructose intolerance (HFI) should not use it.
There are several suitable drugs which contain that fructose converting enzyme.
They are called Eat Anything, Fructaid (Pro Natura), Xylosolv (Stada), or FructoZym (Biogena), depending on where you are living.

Some tips for taking xylose isomerase
The enzyme doesn't withstand temperatures above 140°F (60°C). So, do not open the capsules and pour them over hot meals or leave them in your car when it's hot outside.
It's best to take 1-2 capsules together with a glass of water directly before high-fructose meals.
Please pay attention to the instructions of each medicine.
That's it! Enjoy your meals with this "temporary cure" for fructose malabsorption!
Tell me, how did it work out in your case? I would love hearing from you!


Study confirms the effectiveness of xylose isomerase
In a study with 65 patients in whom fructose malabsorption has been diagnosed by a hydrogen breath test the year before, patients randomly received a drinking solution with xylose isomerase or a placebo together with 25g fructose.
Those patients that received xylose isomerase showed a significantly decreased breath hydrogen excretion (a sign that fructose was absorbed much better), and significant improvements in nausea and abdominal pain. Bloating improved as well, but not in a statistically relevant amount. A larger study may have also proven its significance.
The picture below shows the reduced symptoms due to taking xylose isomerase.